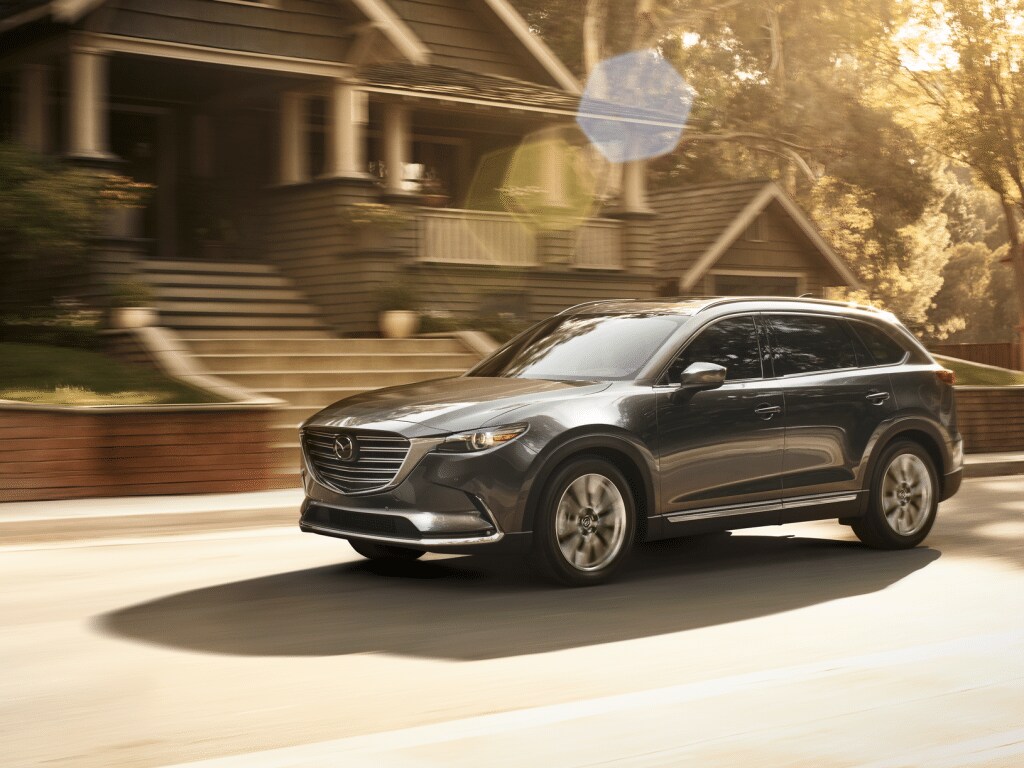 We recently welcomed the latest version of one of the Mazda brand's most popular models, and every Mazda dealer here at Hiley Mazda of Arlington is excited to show off what's new in the latest Mazda CX-9. Updates include advanced technology, small luxurious touches, and increased safety and driver assist features. Today we wanted to give you a preview of what to expect in the 2019 Mazda CX-9 – but believe us when we say you'll need to see the model for yourself to get the full picture!
As far as the technology we mentioned, the latest Mazda CX-9 now comes with factory-equipped Android Auto® and Apple CarPlay®, standard at the Touring trim level and higher. This means drivers can easily integrate their own devices for navigation, music, and more. The 2019 Mazda CX-9 also comes with available Sirius XM™, including Sirius XM Travel Link Services, which includes everything from traffic updates to fuel prices.
For drivers who want a more luxurious drive experience, ventilated front seats and increased sound suppression add the comfortable touches that make a ride truly great. And of course, Mazda automakers are always working to make driving easier and safer. 360 degree View Monitor, available in Touring trim and up, gives drivers the full picture of what surrounds them. Features like Lane-Departure Warning and Smart Brake Support also work to keep everyone safer, whether drivers and passengers or those in surrounding cars.
This is just the start of what's updated in the 2019 Mazda CX-9 – you can visit us anytime to see what else is new and exciting in this Mazda SUV. Fort Worth, TX area drivers can see what it means for automakers to be constantly innovating when they take the 2019 Mazda CX-9 for a test drive here at Hiley Mazda of Arlington.