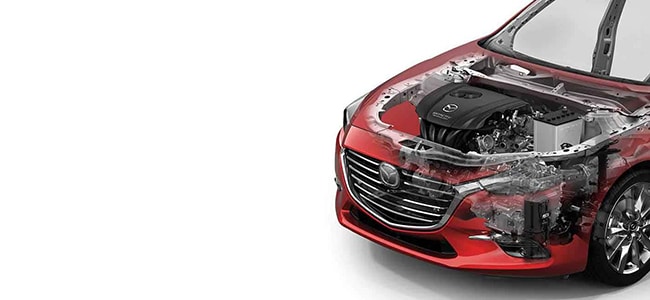 What's the deal with OEM vs. aftermarket parts, anyway? You may have heard these terms before, but let's take a minute to understand what the differences are and what it all means to you. At Hiley Mazda, we only offer Genuine Mazda dealership parts, and here's why.
Original Equipment Manufacturer Parts
Let's break down the jargon first. OEM stands for "Original Equipment Manufacturer." This means that OEM replacement parts are exactly the same as what was originally used. They're designed and produced by the same brand manufacturer that made your vehicle. The benefits of OEM parts are that they're easy to find at the dealer, you know they'll work, and they're backed with a warranty guarantee. The drawback is that they're more expensive.
Aftermarket Parts
You can find aftermarket parts at automotive stores and from independent mechanics. The good news is that they can be less expensive. The bad news is that there is usually a huge selection, and it can be difficult to figure out which part is the right one for your car. Aftermarket parts also don't typically come with a warranty, and they can also void your vehicle's warranty in some instances. They can be high-quality, but you need to do research to be sure.
Genuine Mazda Dealership Parts
With Genuine Mazda Parts, you're assured of superior quality and fit, corrosion resistance, warranty coverage, and safety. Every part has been specifically designed and engineered for your Mazda vehicle, so you can be sure that your vehicle is getting the ideal solution. These are the only parts that are covered by your Mazda warranty, so if your car is still under warranty, you definitely want to choose genuine Mazda parts. If your vehicle is involved in an accident, you'll want to use OEM parts to ensure an accurate fit and safety.
Count on the Hiley Mazda Service Center
If you need help deciding between OEM vs. aftermarket parts, Hiley Mazda is here for you. Our parts department is well-stocked, and our service professionals can tell you all about our specials and help you with whatever you need. Make an appointment online today!