Take a new Mazda for a Test Drive at Hiley Mazda of Arlington near Grand Prairie, TX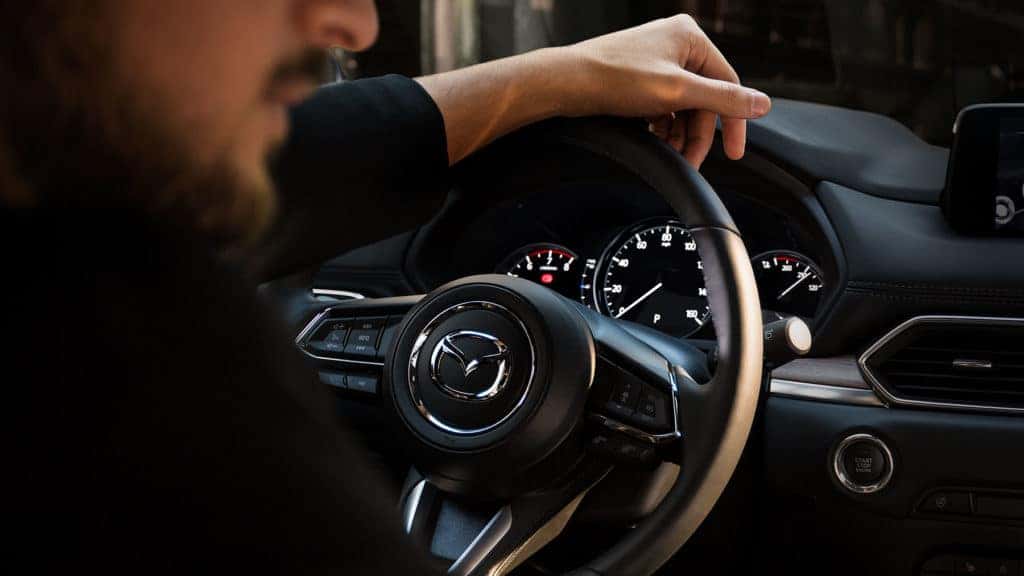 The Mazda lineup is well known for impressive performance along with must-have features and technology. If you have ever wanted to experience a Mazda vehicle then now is the time to test drive a new Mazda car at your local Mazda dealership. Regardless of your driving personality or the price range that you have in mind, our staff at Hiley Mazda of Arlington would love to talk with you and get you behind the wheel of the vehicle that suits you best.
Why Test Drive Before You Buy
While you can window shop our new inventory, the best way to get a feel for a vehicle is to get behind the wheel. Test-driving allows you to get used to the interior design, the sound system, and how the vehicle handles. This is a great time to play around with the infotainment system, adjust the seat, and make sure that you know where you can plug in your devices.
Test driving a new 2019 Mazda6 at Hiley Mazda of Arlington will tell you if this vehicle will hold up to your daily commute or adventures with your friends or family. If you normally have a busy commute, make sure that you test out the infotainment system and try to mimic your daily route when you take a test drive. You need to be sure that you have the right vehicle for your everyday needs. If you normally travel with kids or pets, bring them with you on the test drive to check out interior space, seating, and more.
About our Models
Hiley Mazda of Arlington has a vast assortment of vehicles to pick from, including SUVs like the 2019 Mazda CX-3 or the 2019 Mazda CX-5. We can also show you some sporty options like the 2019 Mazda3 Hatchback or the 2019 Mazda MX-5 Miata Convertible. It is all about finding you the right vehicle to meet your needs and budget.
We are thrilled to have you come see us at our state-of-the-art Mazda dealership for a test drive. You'll find Hiley Mazda of Arlington located at 1400 Tech Centre Pkwy in Arlington, TX where you can view our full inventory. If you have questions about pricing or current Mazda specials, please call our sales team at (817) 575-6000.