Reasons to Service Your Car at Hiley Mazda of Arlington near Grand Prairie, TX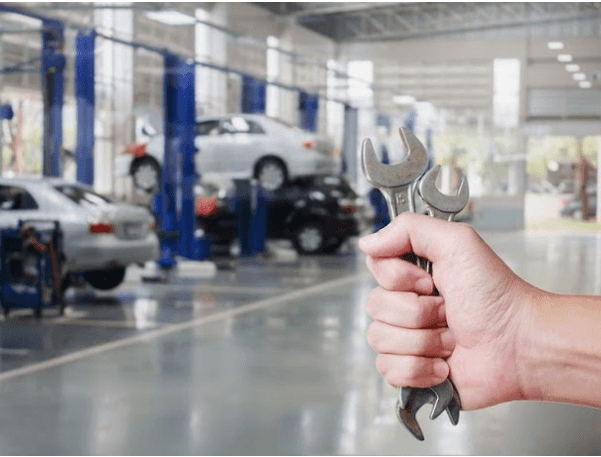 Driving a Mazda vehicle is a unique, fun, and memorable experience. If you drive a Mazda vehicle, you want to make sure you are able to make your car last as long as possible. At Hiley Mazda of Arlington, we don't just offer a great selection of pre-owned and new Mazda vehicles, we offer high-quality maintenance and repairs for your Mazda car. Our Mazda service center has friendly, knowledgeable, and skilled technicians who can help you get the longest life possible out of your wonderful Mazda car.
Why Car Service is Important
While Mazda cars are made with quality and attention to detail, your car is bound to take some wear and tear after driving many miles. You will need to bring your car into our Mazda dealership near Fort Worth regularly to ensure that your vehicle keeps running smoothly. Getting routine maintenance tasks done such as oil changes, tire rotations, and filter changes will prevent your Mazda parts from getting damaged and having to be replaced. When you take care of your car by getting it serviced with us, you help extend the life of your vehicle overall while avoiding larger, costly repairs.
Getting regular maintenance done on your Mazda is also the best way to maintain the driving experience you that you love. Regular maintenance on your Mazda helps to keep your acceleration responsive, the ride smooth, and your handling sharp. You also maintain your vehicle's efficiency when you get routine service done.
Our Service Center
At our Mazda service center near Mansfield, we make sure every driver that needs work done on their car has a great experience. Our technicians work hard to make sure the job is done right and in a timely manner each time. We can also work on car brands other than Mazda as well. No matter your make and model of car that you own, our technicians are up for the job. Our convenient waiting area has free coffee and bottled water along with complimentary Wi-Fi to make your wait go by smoothly. To help you fit your car service into your busy schedule, we are open Monday through Friday from 7 am to 7 pm, along with Saturdays from 8 am to 5 pm. Our shuttle service is also available in the event of a longer wait time.
If you need maintenance or repairs done for your car in Arlington, don't hesitate to head over to our Mazda service center.