Highlights of the 2020 Mazda CX-30 near Mansfield, TX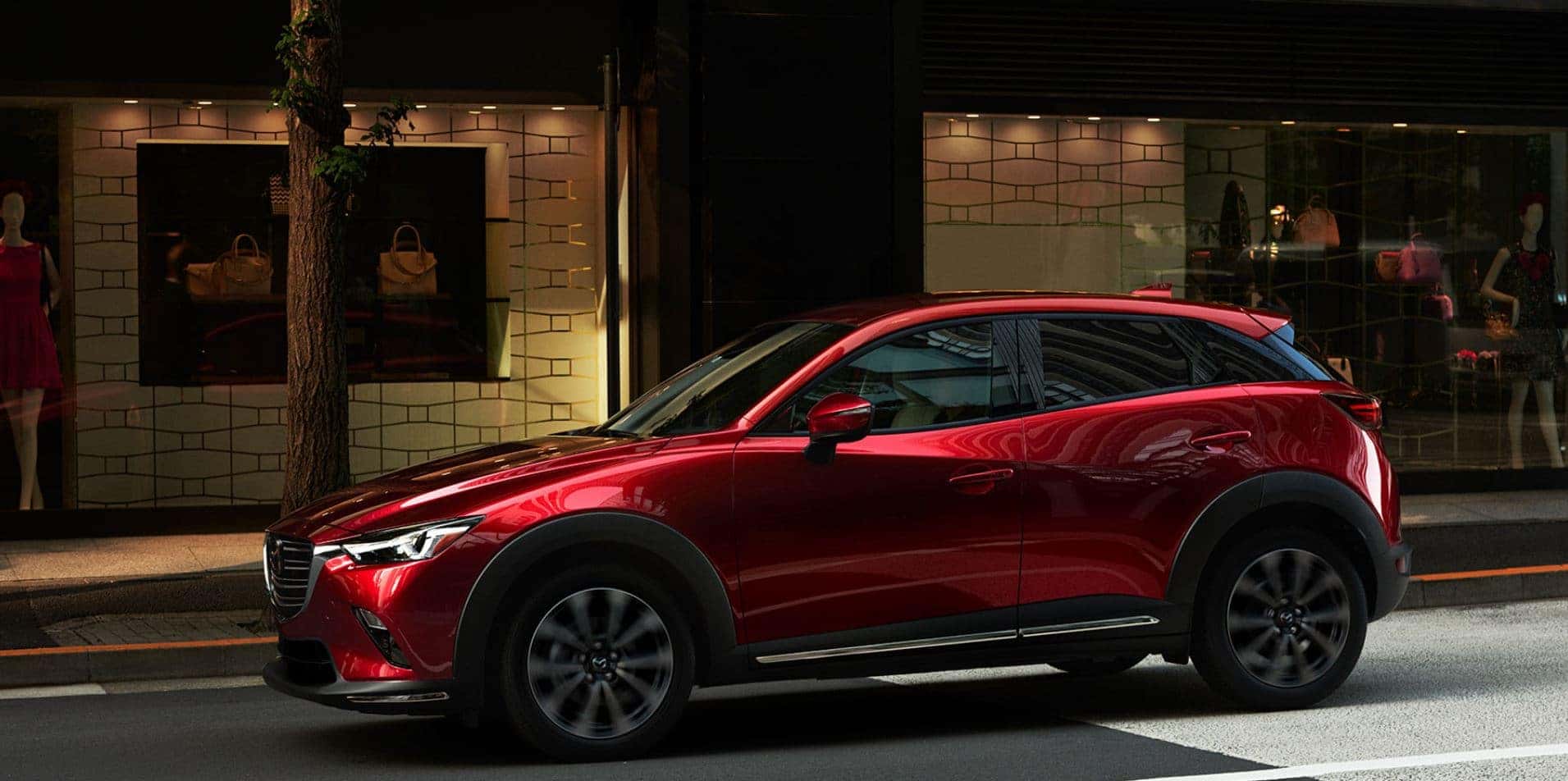 The Mazda lineup of cars is always filled to the brim with impeccable styling and some of the most impressive technology in the industry today. A lot of excitement has built up surrounding the new 2020 Mazda CX-30 and we are excited to tell you that this is a vehicle that will be arriving at our dealership in the very near future. Until that time, our staff at Hiley Mazda of Arlington has put together some information on this new Mazda CUV so that you can make a sound buying or leasing decision once this beautiful vehicle arrives.
2020 MAZDA CX-30 Details
Taking a look at design, the new 2020 Mazda CX-30 sits in between the Mazda CX-3 and Mazda CX-5.  There is currently a Mazda CX-4 that is available outside of the United States, which is where the name for this new CUV comes from.
This crossover utility vehicle will likely come with a powertrain made up of a 2.0-liter four-cylinder engine that includes a mild-hybrid factor that has the ability to power up accessories even when idle.
For the transmission, speculation also shows that drivers will have the choice of either a six-speed automatic or manual transmission as well as all-wheel or front-wheel drive.
2020 MAZDA CX-30 Safety and Special Features
When shopping for a Mazda in Texas, our staff is happy to talk with you about this new Mazda CUV that we are bringing to our inventory soon. We're getting more information all the time and will be sure to keep you updated.
Some of the things that these new Mazda cars are to have include impressive driver-assistive technology and safety systems. Available elements include forward collision warning, and automatic emergency braking. Drivers should also have the option of LED technology to monitor driver alertness with the infrared driver monitoring system.
For special features, the new Mazda CX-30 includes traffic and cruising support as well as the available 8.8-inch infotainment screen, a 12-speaker Bose® audio system, and a variety of premium upgrades and customizable options.
Buying a 2020 MAZDA CX-30
Visit us today at Hiley Mazda of Arlington and we can talk with you about the expected delivery times on the new Mazda CX-30 and how you can customize your own. You will find us located at 1400 Tech Centre Parkway in Arlington, TX where our team is ready to discuss all of your Mazda financing options whether you are hoping to buy or lease.