Exploring Drivetrain Options at Hiley Mazda of Arlington near Dallas, TX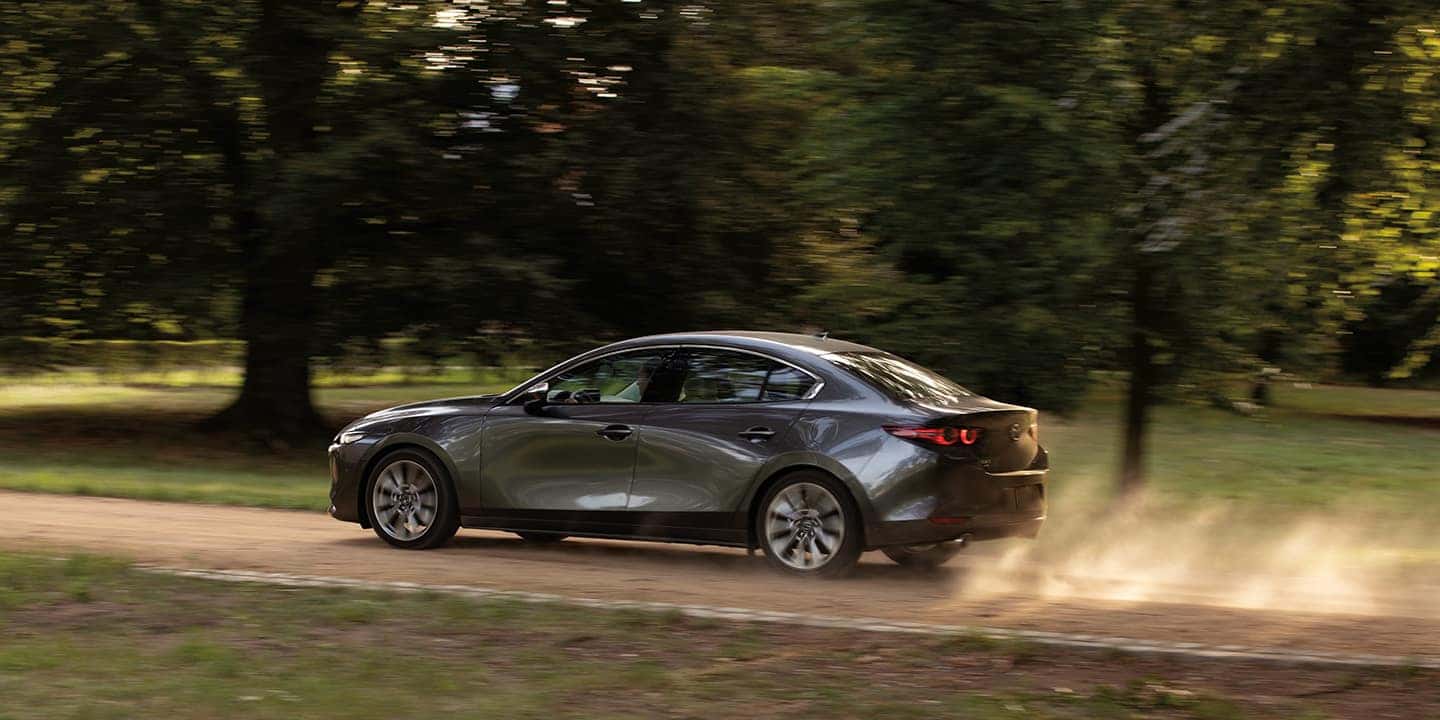 Our Mazda dealership near Fort Worth is home to a wide range of sleek new Mazda cars that offer exciting driving experiences. Whether you need a practical family car or want to enjoy thrills on the road, you'll find just what you're looking for here at Hiley Mazda of Arlington. Head over to our Mazda dealership today to discover the possibilities for your new ride.
Types of Drivetrains Explained
When picking out a new car for you, it's important to know how different features will affect the way the car drives. One of the most important factors to consider is the kind of drivetrain the car has. Often confused with the term "powertrain," a drivetrain a part of the powertrain, and is the way the power is distributed between the wheels.
Mazda cars come in a variety of drivetrains for different types of drivers. Generally speaking, there are four kinds of drivetrains you may run into on your car search.
Front-Wheel Drive: This is the most common kind of drivetrain you'll encounter. It effectively propels the car forward on the road while maximizing efficiency. This drivetrain only gives torque to the front wheels.
Rear-Wheel Drive: The opposite of front-wheel drive, this drivetrain sends power only to the back wheels. The result is a driving experience geared towards performance.
All-Wheel Drive: Power is distributed to all four wheels, with the power distribution varying based on current driving needs, such as off-road terrain or snowy roads.
Four-Wheel Drive: Not to be confused with all-wheel drive, four-wheel drive sends power to all four wheels evenly at all times, resulting in excellent off-road performance.
Mazda Models
Our Mazda dealership is home to a variety of cars with quality drivetrains. The 2019 Mazda MX-5 Miata uses rear-wheel drive to add to the thrilling performance around corners. You can enjoy efficient driving in the 2019 Mazda3 thanks to the standard front-wheel drivetrain or gain more confidence on wet and snowy roads with the available all-wheel drivetrain.
When you visit our Mazda dealership, our team will make sure you find the right Mazda car with the drivetrain and features you want. Visit us today to find the right car for you!