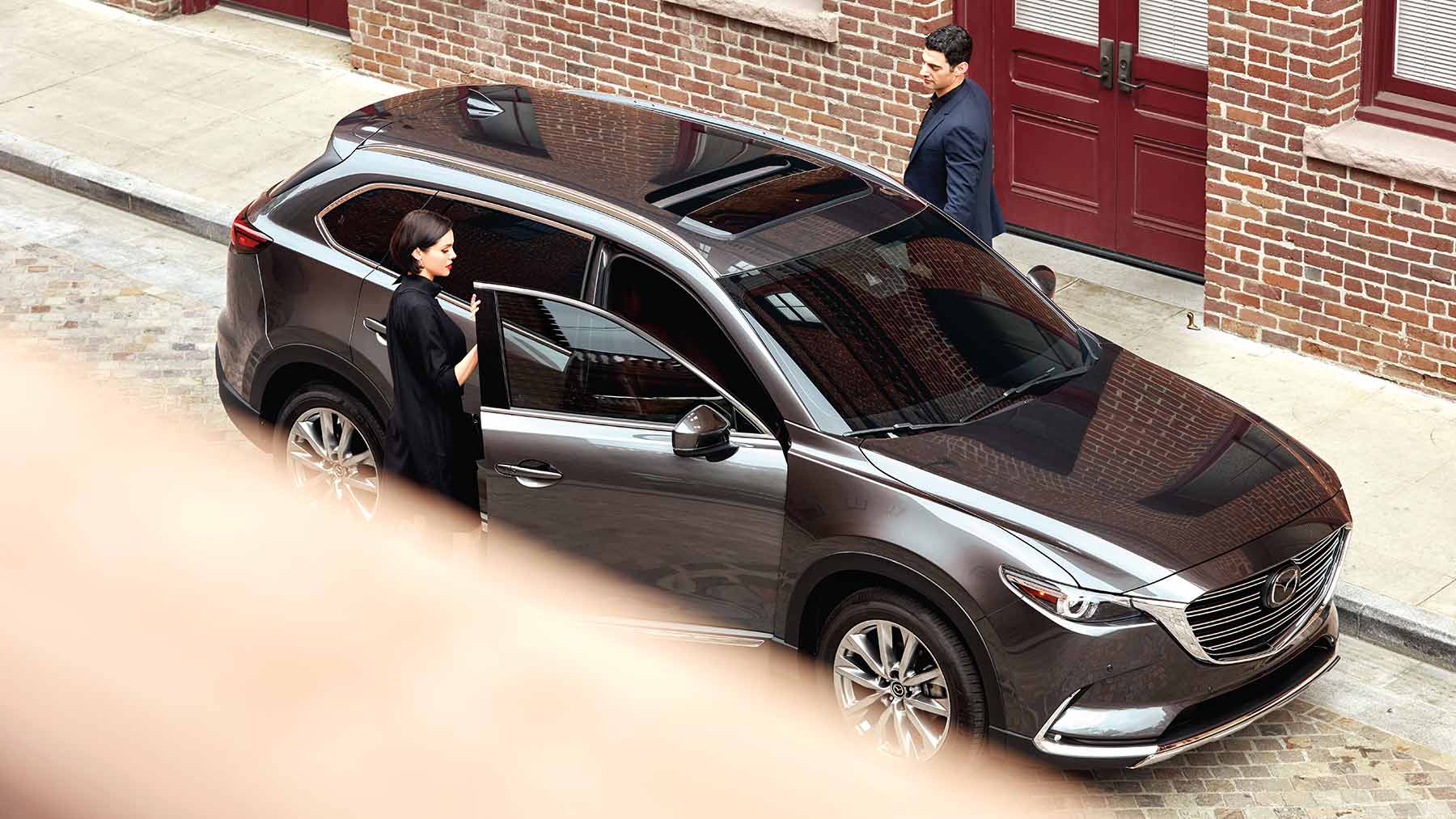 Every year, Car and Driver magazine carefully curates their 10Best Trucks and SUVs list. Editors carefully assess and analyze some of the best models on the market, and evaluate them based on value, class, and driving experience. A spot on the 10Best list is one of the highest honors in automotive journalism, and here at your home for new and used Mazda vehicles, we were thrilled to find out that two of our models made the 2019 10Best Trucks and SUVs list.
The 2019 Mazda CX-5 claimed the honor for Best Compact SUV, the second year in the row the popular crossover has topped that category. And for the Mazda CX-9, this year marked the third consecutive win in the Best Mid-Size SUV segment. So what made these two Mazda SUVs stand out from the crowd? For starters, there's the great drive experience.
Car and Driver editors remarked on the ride and handling of the Mazda CX-5, and the "dynamic competence" of the 2019 Mazda CX-9. The "luxury-grade interior refinement at solidly nonluxury prices" of the 2019 Mazda CX-5 demonstrates that the SUV easily meets the "value" criteria for the 10Best list, and it's hard to beat the praise that "If you need a three-row SUV, you will not find a better-driving, more satisfying one than the Mazda CX-9. Period."
It's clear that the Car and Driver editors were more than impressed by these two remarkable Mazda SUVs, and we think our local drivers will be as well. Visit Hiley Mazda of Arlington today to test drive the 2019 Mazda CX-5 or 2019 Mazda CX-9. Mansfield, TX drivers can find two of Car and Driver's 10Best Trucks and SUVs right here in Arlington.