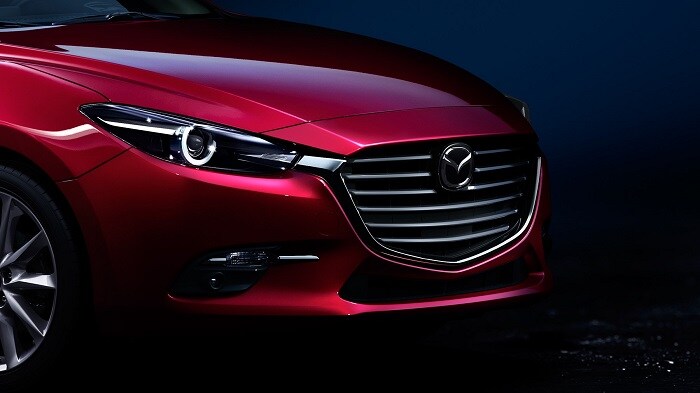 We recently about the Mazda3, a car made by experts for people who love to drive. As it turn out, our timing couldn't have been better – the latest generation of the popular car, the all-new 2019 Mazda3, will be making its premier at the Los Angeles Auto Show, which begins at the end of the month. Visitors to the show will get the first glimpse at the new Mazda model, but the rest of us will have to wait a little longer for the 2019 Mazda3 to arrive at dealerships.
Although not much has been revealed about the newest version of the Mazda3, we have heard a little bit about what to expect, and are excited to learn more when the model makes its debut. The 2019 Mazda3 will have an evolved exterior, one that is a new interpretation of Kodo design, a Japanese aesthetic concept Mazda automakers have embraced. As far as performance goes, the hardworking engineers have taken that to a new level as well. SKYACTIV®-TECHNOLOGY Vehicle Architecture utilizes the latest engine to provide drivers with an incredibly responsive performance. The system also ensure drivers will have great control of their car's speed and performance in a wide variety of driving situations.
These are just the hints we have so far, but here at Hiley Mazda of Arlington, we can't wait to hear more. The best part is, the 2019 Mazda3 is just the beginning. It marks the start of a new generation for Mazda cars that drivers all over the world are looking forward to.
To learn more about what to expect from the 2019 Mazda3, and when to expect its arrival in our showroom, visit today and talk to an knowledgeable Mazda dealer. Arlington, TX will soon be a home for the latest and greatest version of the beloved Mazda3!