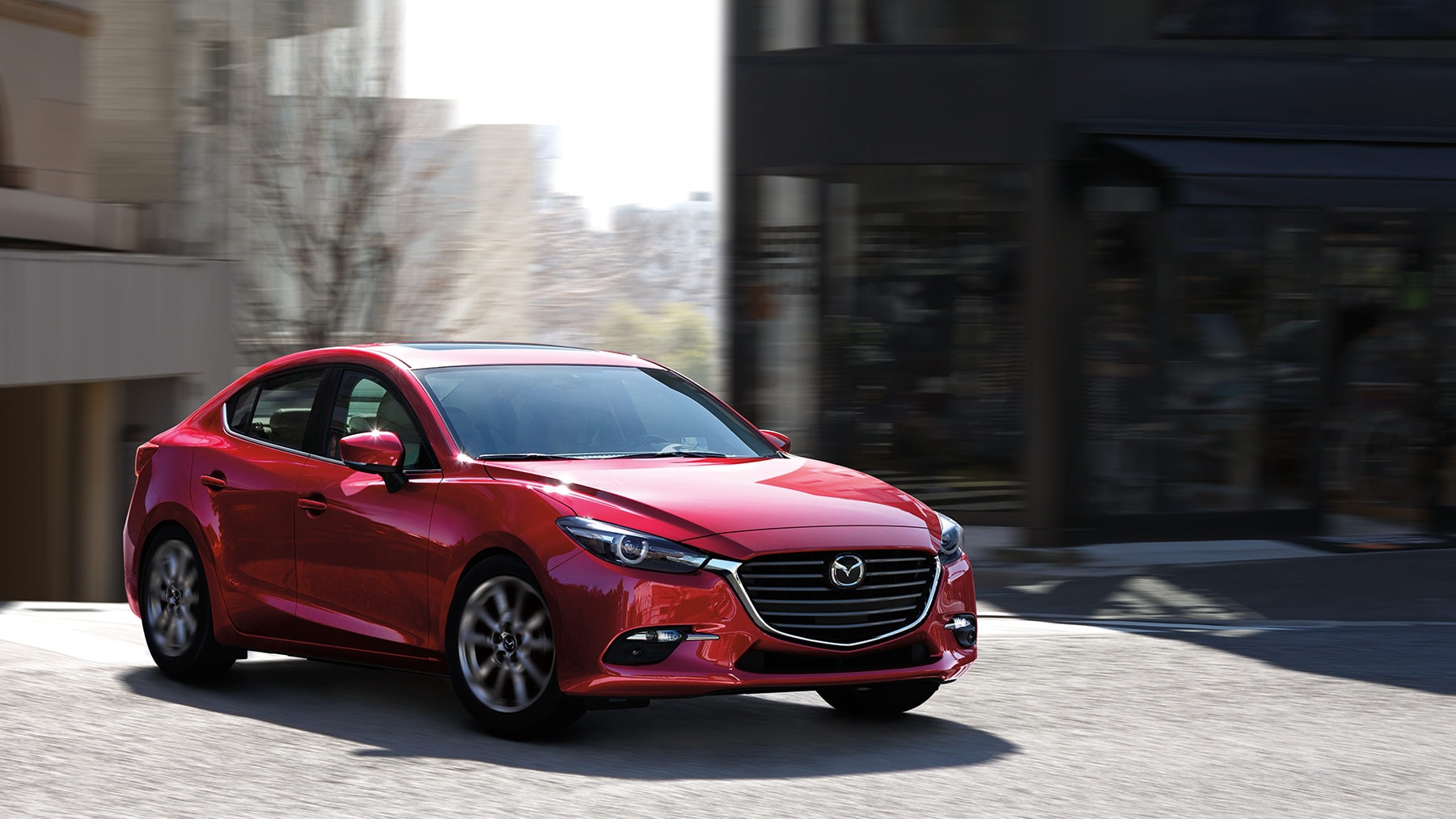 Well over a decade ago, Mazda automakers added a new member to the family: the Mazda3. The engineers worked hard to create a truly versatile car that would delight a wide variety of drivers, and they've succeeded. The Mazda3 has become the best-selling model for the brand, so we wanted to talk a little bit about what makes this vehicle so special.
One of the reasons we love the 2018 Mazda3 is that it is truly a great car to drive. The 2.5-liter engine was created to mirror the performance of a sports car; boasting 184 horsepower and 185 lb.-ft. of torque, and is ready to go the second you hit the gas pedal. In addition, the G-Vectoring Control technology ensures stability and response on turns, giving drivers control over the power produced by the high performance engine.
It's not just the drive experience that makes the 2018 Mazda3 so popular though: comfort and convenience rule the interior, ensuring that drivers and passengers alike will enjoy being in the car as much as they enjoy driving it. From the ergonomic steering wheel to sound insulation for a quieter ride, Mazda engineers thought of comfort in every aspect as they designed the Mazda3. An available Active Driving Display puts navigation and information from driver assist features, like blind spot warnings, front and center, allowing drivers to focus on the road while still getting the information they need.
This is just a taste of what makes the 2018 Mazda3 so beloved. But the best way to see what makes this model so special is to come drive it. You can visit Hiley Mazda of Arlington today to test drive the 2018 Mazda3, or see the hard work automakers have put into our other Mazda cars. Mansfield, TX and other Fort Worth area drivers just have to visit us to find the cars and SUVs perfect for discerning drivers.