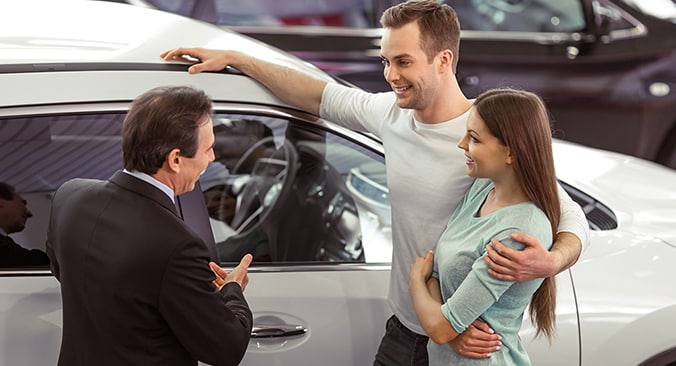 Buying a car is an exciting time, but the process can also be intimidating. The proper preparation is key to a smooth and successful transaction, and knowing what to bring when buying a car is one of the most important steps. From identification to paperwork to trade-ins, Hiley Mazda of Arlington provides a checklist of must-have items to bring along for the ride.
What to Bring While Car Shopping
Whether you lease or buy your next vehicle, be sure to take the following items with you to the dealership:
Driver's License: It may seem obvious, but you'll need your license before you can test drive that new car. If a friend is driving you to the dealership, don't forget your wallet!
Proof of Insurance: Every driver needs car insurance, and many dealerships need to make a copy of your proof of insurance before they let you in the vehicle. If you're buying your first car, be sure to talk to your insurance agent ahead of time. They can speak with your dealership if the paperwork process is moving slowly.
Certificate of Title: Are you planning on trading in your old vehicle? Look for your Certificate of Title, or "pink slip." If you can't find it, your dealership can get a copy from the DMV - but this can slow down the car shopping process a bit.
Car Buying Tips
Even if you've done tons of online research, car shopping is a much different experience in person. You may find that your dream car online doesn't suit your needs once you get behind the wheel, so keep an open mind. Here are some other car buying tips to help you on the big day:
No matter how you plan to finance your vehicle, bring your checkbook. Your checkbook can be a life saver in case of unexpected fees.
Clean your trade-in thoroughly and double check everywhere: under seats, in the trunk, on the driver's visor, in the CD player, etc.
Don't forget your spare keys and owner's manual if you're planning to say goodbye to your current car.
Visit Hiley Mazda for Your Car Shopping Needs
Are you looking for a dealership that goes the extra mile? Find out why customers drive from Mansfield and Fort Worth to visit Hiley Mazda.