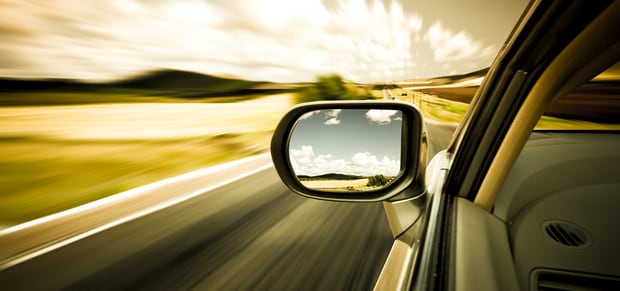 Adjusting Car Mirrors
Your mirrors are meant to help guide you by detecting nearby drivers and pedestrians. The goal is to adjust them properly to minimize blind spots as much as you can. Your mirrors aren't 100% reliable. They're never going to show you everything. So, before you change lanes or pull out into traffic, you always need to make a head check to make sure nothing's coming.
How to Set Your Car Mirrors
You have three mirrors to work with - your rearview mirror and your side mirrors. Setting them correctly means they actually work together in a way, providing an almost seamless view of what's behind you and to the sides of you.
Rearview Mirror
Manipulate your inside rearview mirror so you can see the entire rear window while you're sitting in the driver's seat. You should never have to move your head or reach with your neck when you're looking in the rearview mirror.
If you're over six feet tall, you may want to reposition the mirror upside down, if you can. Doing this can raise the bottom edge of the mirror a couple of inches, giving a better, unblocked view of the rear.
Driver's Side Mirror
Adjusting the side-view mirrors is a little more tricky, and you may have never heard of these techniques before.
Place your head against the left side window so it's actually touching. Then, adjust the mirror so you can just barely see the side of your car in the mirror's right side.
Passenger Side Mirror
Next, position your head so it's in the center of the front seat, just above the middle console. Set this mirror so that you barely see the side of your car in the mirror's left side.
Safe Driving With Hiley Mazda
Hiley Mazda of Arlington is here for the Mansfield-Fort Worth area with
safe driving tips
and cars designed to keep your family protected.
Contact us
to learn more!