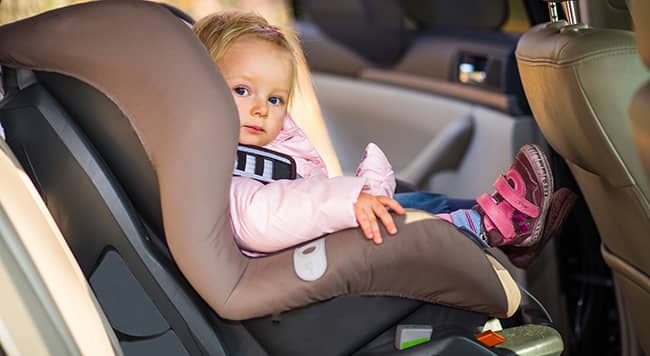 Before you take your little one on a new adventure, it's important to learn the basics of choosing a child safety seat! While it's easy to feel overwhelmed by all the different booster seat requirements, just a little research will help you find the best car seats to keep your kids safe and comfy while on the go. From car seats to booster seats to safety belts, the folks at Hiley Mazda of Arlington will walk you through everything that you need to know!
Child Car Seat Shopping
Child car seats are designed based on three main factors: baby's age, height, and weight. As long as you know those three pieces of information, you have the knowledge that you need to make a safe choice for your little one. Keep in mind that your child's needs will change as they grow. Not only will they need larger car seats to accommodate a bigger frame, but different designs to maximize safety. Many parents opt for convertible models for convenience, while others prefer to start fresh every few years. No matter which you choose, be sure to double check safety ratings from organizations like the Federal Motor Vehicle Safety Standard and National Highway Traffic Safety Administration.
Best Car Seats by Age
What car seat does your child need at each stage of life?
Age 0 to 2 years: Choose a rear-facing seat to set up in the backseat of your vehicle. This protects the baby's neck in the case of a collision.
Age 2 to 4: Now that your baby is older and stronger, you can switch from a rear-facing to a forward-facing child safety seat.
Age 4 to 8: After your child is tall enough to skip the car seat, you should still use a belt-positioning booster seat to position the seat belt properly.
Age 8 and up: If the seat belt is properly positioned around the chest and thigh, then your child can stop using the booster seat.
Travel Safe with Hiley Mazda!
Stay safe from Fort Worth to Mansfield with our favorite travel safety tips, or take a look at the latest safety features from the popular Mazda6!