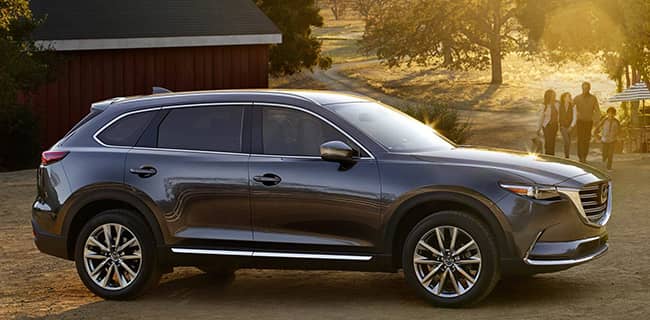 Whether visiting Fort Worth for a day trip or dashing out of the Mansfield city limits, there's nothing like experiencing the open road with those you love. However, traveling with kids can get a little tricky if you don't have a game plan. Luckily, Hiley Mazda of Arlington is here to present our top family road trip tips for successful travels. Learn how to schedule your stops, pack your cooler, and stay entertained for the long haul!
Preparing the Cabin
Before you hit the road, it's important to take inventory of what you need: maps, treats, entertainment - and hey, have you gotten your car inspected recently? Here are a few things to consider packing:
Directions: Your car or phone might have a GPS system built in, but you might want to bring a paper map as back-up. Not only will this help if you drive through remote locations and lose Wi-Fi, but it can also be a fun way for the kids to follow along throughout the journey.
Snacks: Pack a cooler with plenty of snacks and drinks to make the time fly by. Healthy options like granola bars, sandwiches, trail mix, and fresh fruit deliver energy and nutrients. But don't be afraid to pack a few treats, like candy and cookies, if your kids need a distraction.
Entertainment: Keep your little ones busy with toys, activity books, and simple craft projects. Other options, like a road trip playlist and audiobooks, offer hours of entertainment without cluttering up the cabin.
Enjoying the Ride
While a vacation is always a time of great excitement, sometimes those hours on the highway start to wear on you. So think strategically. Consider looking for interesting pit stops along the way, like historic sites or local parks. You can even stop for a picnic as a break from the road. And don't forget to bring along comforts for the cabin, like neck pillows and blankets. You can even find travel toys that hook into your child's car seat as a fun way to challenge the mind and engage the senses.
Find Out More with Hiley Mazda
Need more road trip ideas? Find out the best safe driving tips from Hiley Mazda of Arlington!