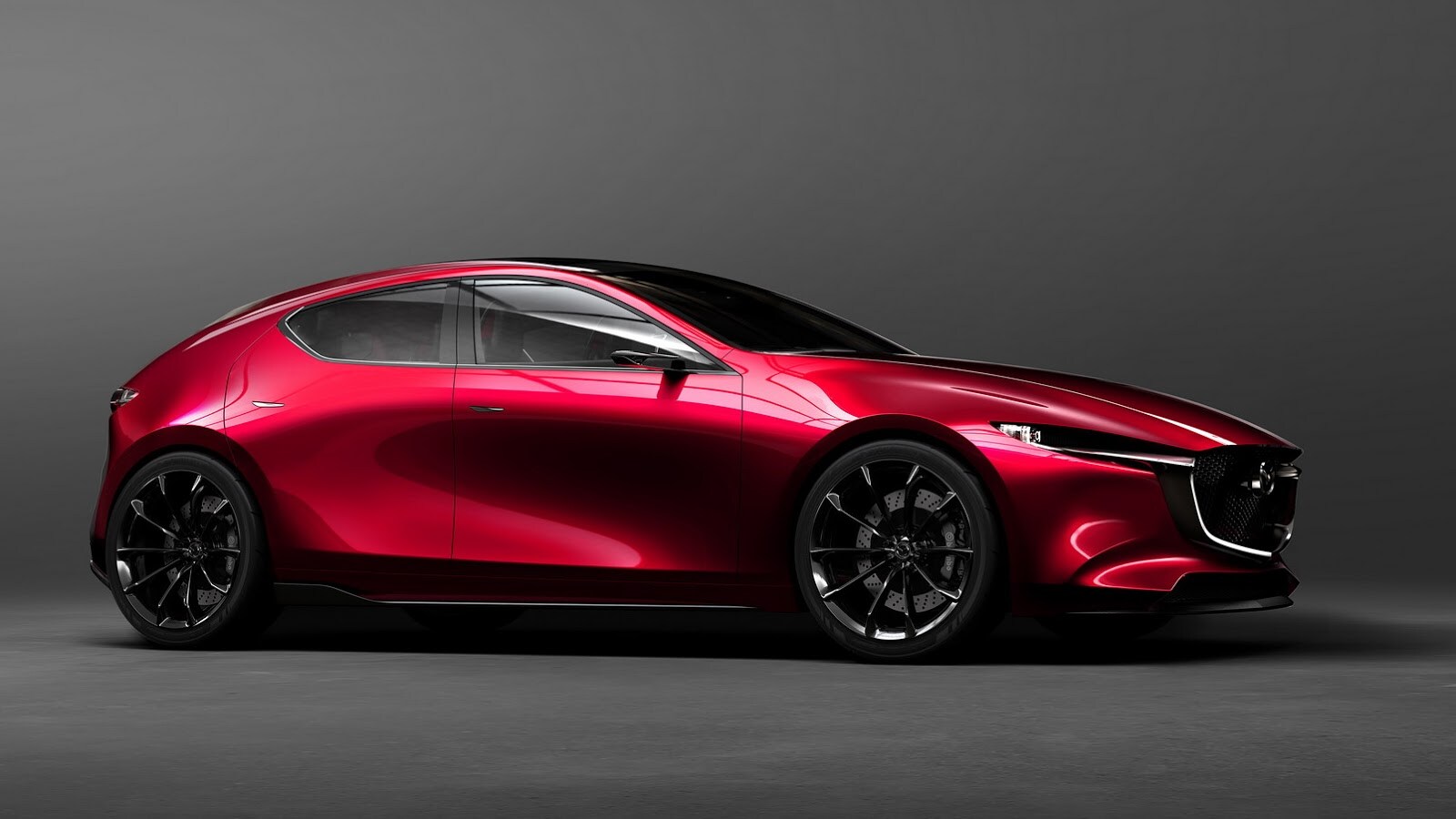 The annual Los Angeles Auto Show wrapped up earlier this month, and visitors were treated to some of the first glimpses of the all-new 2019 Mazda3. The completely redesigned model will arrive in dealerships early next year, and based on what visitors to the auto show saw, we couldn't be more excited. From a new design language to powerful engines, this new Mazda vehicle brings modern innovation and impressive capabilities.
The KODO Design language used in the Mazda3 is based on Japanese aesthetics. Automakers have kept it simple, and used understated waves to help shift light and create a distinct look for the new model. And while they are both clearly part of the same family, the 2019 Mazda3 Sedan and 2019 Mazda3 Hatchback each have a distinct look and feel, with the sedan aiming for elegance and the hatchback showing off a bolder look.
As far as what's under that modern design, the 2019 Mazda3 utilizes SKYACTIV® TECHNOLOGY in all three powertrains. The aim of these engines in a responsive driving experience – in fact, the aim of the whole car is to make driving more human-focused than ever before. Mazda Representative Director, President and CEO Akira Marumoto explains that "the next generation of Mazda cars will enhance the value of the car-ownership experience."
It's a bold goal, but everything we've heard about this new Mazda model indicates that the company is succeeding in making car ownership better than ever, and we're excited for the arrival of the 2019 Mazda3.
Mansfield, TX drivers may not have had a chance to see the newest Mazda3 at upcoming auto shows, but they don't have too long to wait before they can see it right here at Hiley Mazda of Arlington.