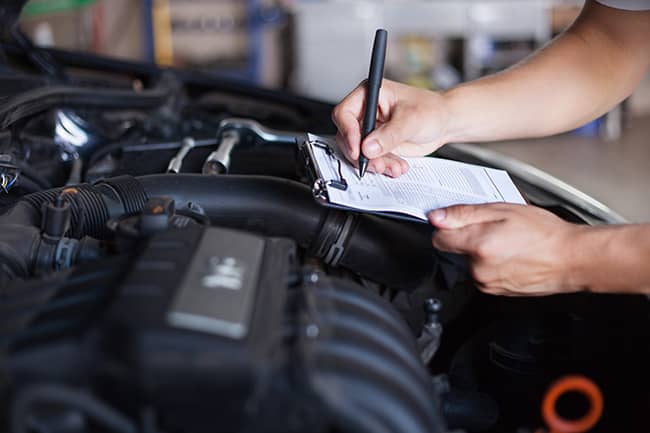 Between oil changes and tire rotations, even the most careful vehicle owner can easily fall behind on annual car maintenance. However, neglecting these simple tasks can lead to a shorter lifespan and poorer performance from your beloved vehicle. So what tasks should you include on your annual maintenance checklist? Create your own custom schedule with our recommendations below!
Why Do I Need Annual Car Maintenance?
If you want your vehicle to go the extra mile, then it's worth the small time investment to keep up on your annual car maintenance. The Car Care Council surveyed drivers across the country and found that:
27 percent had contaminated or low washer fluid
25 percent had contaminated or low oil
18 percent had contaminated air filters
18 percent needed new belts
Overall, nearly 90 percent of all cars surveyed needed at least one service or repair! That's why it's best to get into good habits before major problems develop.
What Factors Affect My Annual Maintenance Schedule?
Staying up-to-date on your annual car maintenance doesn't have to be time consuming. Talk to your technician for recommendations for your specific make and model, and don't forget to consult your owner's manual for manufacturer guidelines. Additionally, your driving style can have a big impact on your car's service needs. If you drive in rough or extreme conditions, you may have to check your tires and brakes a little more often. If you drive infrequently, you may need to check your battery more frequently than high-mileage commuters.
Creating Your Annual Maintenance Checklist
Here is a starting point to create your annual maintenance checklist.
Every Month: Clean cabin, check tires and washer fluid, monitor tire pressure
Three Months: Check fluids, batteries, belt, engine oil and filter, lights
Six Months: Check exhaust, hoses, power steering fluid, tire inflation, wiper blades
Nine Months: Check engine air filter, transmission fluid, dashboard indicator, tire tread
Twelve Months: Check air conditioner, wheel alignment, steering and suspension
Get Quality Service From Hiley Mazda
If you need help creating your own annual maintenance checklist, feel free to reach out to our talented technicians at Hiley Mazda! Our team is always happy to provide expert advice to our customers. Looking for more information about our services? Find out about OEM parts vs. aftermarket parts!